One of the things that is so hard for me to express to you all is the difference between the 'digitalised' image of one of my paintings ...... and the real thing.....as in how it appears in the flesh.
The greatest impediment to this is both including the texture and the extra element you have heard me talk about...... which i refer to as the 'Painting within Paintings'.......
Tonight while experimenting AGAIN i finally hit upon a formula that can show you a little of what I mean.
I am so incredibly happy ..... just from a personal perspective ...
I have waited a long time for this and i can begin to pull the whole thing of darkness and light together....... i have so many ideas sometimes its hard to express it without being able to share the fundamental DIFFERENCE between what you see in the photo and the experience of the painting......
I would be interested to know what you think?
BY DAY....... THE PAINTING..............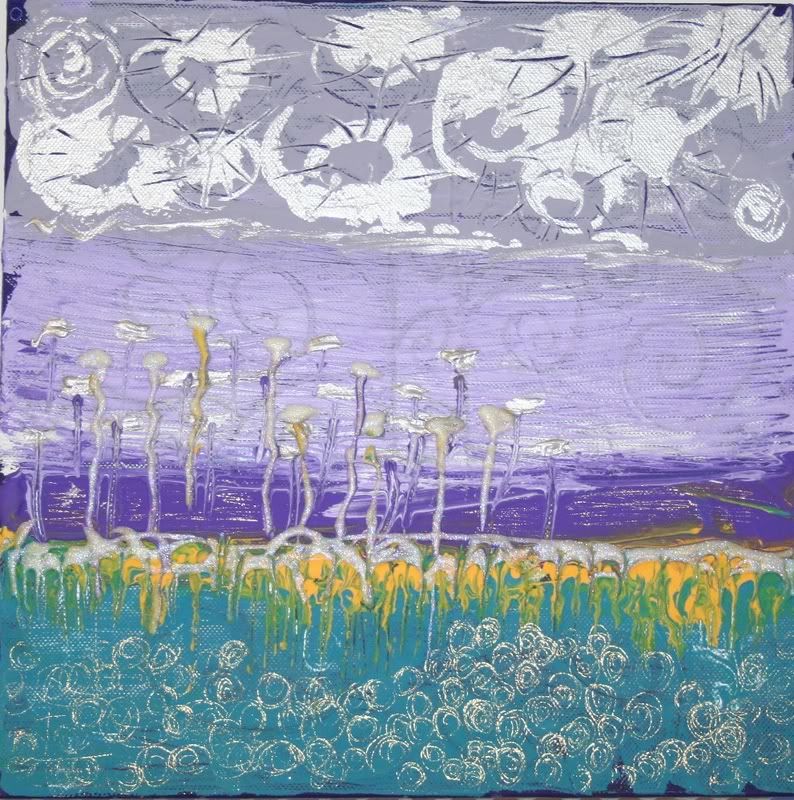 CONTEMPORARY ABSTRACT TRIBAL...............
by night............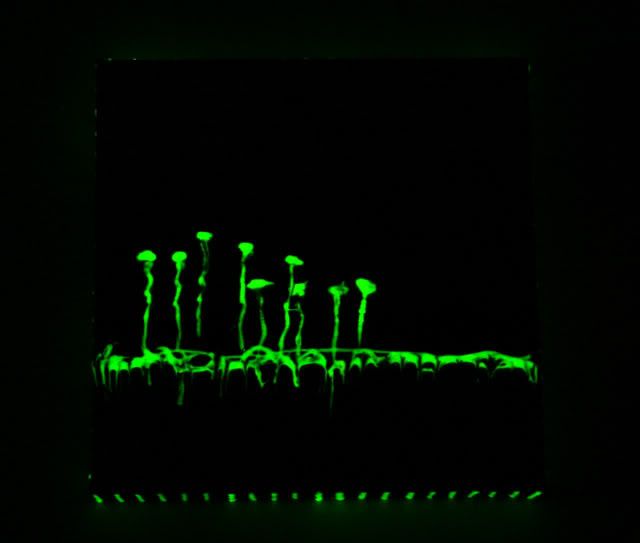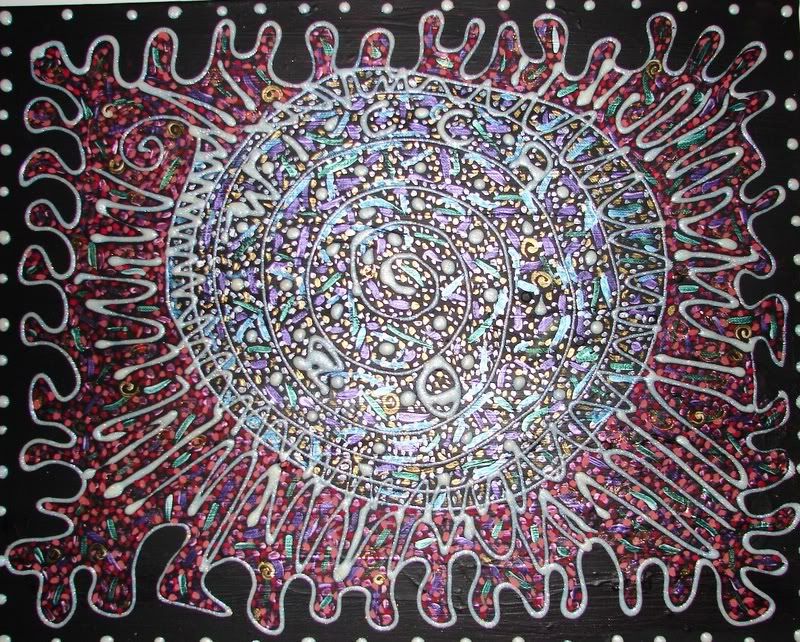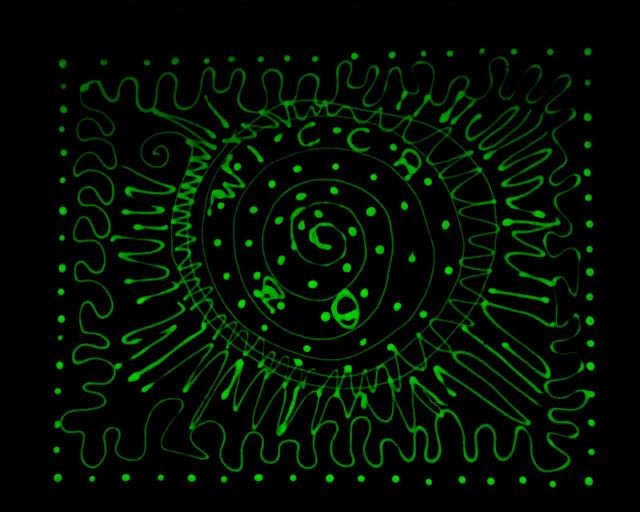 Please leave a comment about what you think of the art.